Carlos is responsible for running Pepper Advantage's operations in Spain and leading all servicing structures, including in the real estate, litigation, customer service and collection sectors.
He has over a decade's experience in financial services, and worked with Ahora Asset Management and Rockstead before joining Pepper Advantage in January 2015.
Carlos, who has a background in industrial engineering and is an MBA, is at the forefront of integrating Pepper Advantage's technological innovations into day-to-day loan-servicing management, increasing recoverability and improving financial outcomes for customers.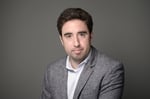 "Pepper Advantage has an incredible capacity to keep innovating and adapting to arrive at the best solutions for clients and their customers. Everyone within the organisation has the green light to suggest new ways to give the best service possible for all parties."