Pepper Advantage appoints new CFO
May 22, 2022
2 minutes read time
London - Anna Agafonova joins Pepper Advantage as its first Group CFO following major business integration. Previously Group CFO at SWIFT, Agafonova has a strong record of profitability improvement and building financial teams in multinational companies.
Pepper Advantage, a global credit intelligence company, announces the appointment of Anna Agafonova as Group CFO of the global business, based in London.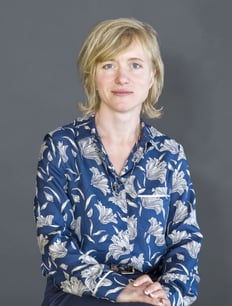 Formerly Group CFO at SWIFT, Agafonova was responsible for the execution of SWIFT's business strategy and priorities, driving the company's growth and performance, digital transformation, including robotics and machine learning, and leading a team of 200+ finance, procurement, and internal business support professionals. Her previous roles include CFO at American Express Global Business Travel, where she led all finance-related activities across 26 proprietary markets and more than 100 franchise markets, as well as a team of 70+. Across her career, Agafonova has worked for private equity, listed, private and cooperative-owned firms, giving her a wide range of direct experience into different financial and ownership structures.

Fraser Gemmell, Chief Executive Officer, Pepper Advantage said, "We're delighted to welcome Anna to Pepper Advantage. Her experience and proven track record will help drive our rapid transformation to integrate operations across markets, continue to develop our suite of product offerings and accelerate our growth. She is the right person to take on the CFO position at this pivotal time for our company and in the face of shifting credit markets. Her leadership will be instrumental as we expand our business and offer clients real-time insights into global credit markets."

Anna Agafonova said, "I'm excited to be joining Pepper Advantage at such an important moment. I will draw on my experience building dynamic financial teams in multinational companies as we leverage Pepper Advantage's strength and expertise in credit data and analytics at a global scale. I look forward to working with Pepper's innovative, entrepreneurial, and client-driven team."
In the newly created CFO position, Agafonova will report directly to Group CEO Fraser Gemmell as a key member of the senior global leadership team. Primarily responsible for providing financial direction and oversight, Agafonova will also work with business, finance and investment teams across the company, in addition to playing a central role leading the execution of Pepper Advantage's strategic plan. She holds an LL.M. Law in Finance from Goethe University (Germany), a B.A. in International Management from Otto-von-Guericke University (Germany), and a Diploma in International Management from Technical University (Ukraine). Agafonova also holds three finance professional qualifications: ACCA, CFE, CIA.
For all media queries please contact
Eterna Partners
PepperAdvantage@eternapartners.com
+44 07375 288 641